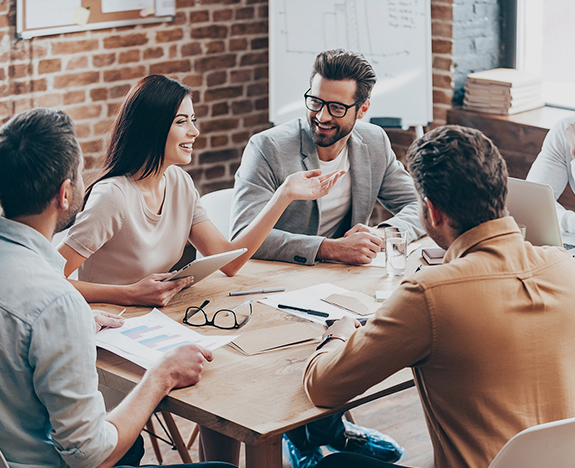 Blackdragon Culture
We LOVE to win and that forms the basis of everything we do! Blackdragon is comprised of all types of highly motivated, competent professionals who are opportunists at heart, but we are not afraid to fail. Resourcefulness and resilience are two core values that we consider to be key elements of our DNA. The secret to our success is our collective freedom to pursue our own dreams on our own terms with people we trust and enjoy working with. There's a feeling of pride, fellowship, common loyalty and devotion to a united cause shared by our members. We embrace every opportunity to make our clients better off than before they worked with us and we make sure they know it without question.
Dragons are passionate about what they do, proud of who they are, and are the best at what they do. At Blackdragon, we put our money where our mouth is—our success is based on our clients' success. However, that eagerness and enthusiasm does not make us reckless or foolhardy, but rather we are so confident in our ability to get it right for the client that we put our skin in their game by sharing the risks of failure.
We only take on projects assessed to have above-average probability for success based on our expert calculations. Yes, we have declined potential work opportunities where we could have earned money from our qualified clients, but we didn't think the investments were in their best interests. And we were right. This validates why Blackdragon views itself more like honest partners with our clients compared to traditional vendors / consultants simply providing 'support services'. That said, we are ambitious opportunists who love a good challenge and if there is a way to make a highly motivated client successful, we are always interested in devising clever ways to make that happen.
Our Dragon network is spreading all over the world and stealthily inhabiting more offices, gaining residency across numerous functional landscapes and progressively penetrating traditional work spaces throughout the federal industry. Blackdragon is revolutionizing the federal contracting industry from the ground up.
Freelance members of Blackdragon lightheartedly refer to one another as "Dragons". When one Dragon meets another for the first time, it's as though each has discovered a bond with someone who understands their secret handshake. There is a sense of fraternal chemistry between Dragons. It's a good thing.
Dragons can often be found proudly wearing company logo lapel pins, brandishing custom-made Dragon pens, jewelry, handling assorted items and apparel with our name embroidered on it or perhaps just sporting something that is dragon'ish just for fun. Members love exhibiting their family ties and if you look close enough throughout the next federal industry crowd, you may be surprised to find them already among you.